Regular price
Sale price
$30.00 USD
Unit price
per
Sale
Sold out
ONLY 3 LEFT!
A light red wine that is juicy with sour cherry, red pear, and Twizzlers.
From Pinot d5v12 clone; which is used to make sparkling wines, and not generally favored to make red wine, so it's de-stemmed and left on skins for just 2 days. Fermented and stored in stainless steel leaves you with a fresh, zesty, fruit-driven wine that is low in alcohol and takes advantage of the clone's higher acidity to deliver a punchy light red.
Drink chilled.
FUN FACT: Mt. Gambier is one of Australia's youngest volcanos - erupting less than 6000 years ago
PRODUCER
Good Intentions Wine Co
VINTAGE
2021

TYPE
Red Wine
GRAPE
Pinot Noir

REGION
Mt. Gambier, Australia

ABV
12.2%
FARMING
Organic
DETAILS

Organically farmed and then direct pressed Pinot Noir Rose,
however we bring the hard pressings with us to create body.
Pressed in our old horizontal screw press so oxidisation is
introduced. Fermented and stored in stainless steel.

View full details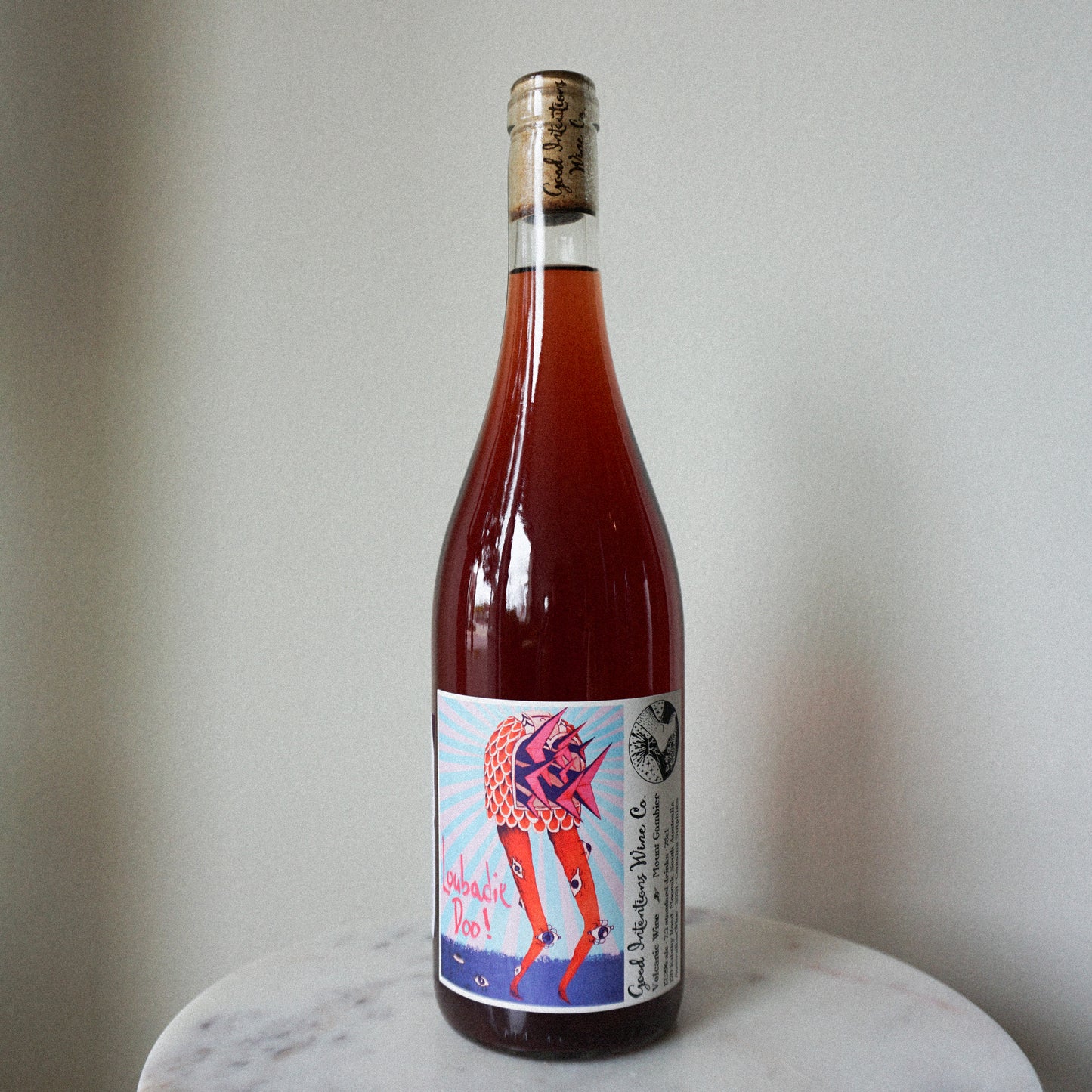 One is a farmer, the other a musician, Andrew and Louise, a husband and wife team who moved back to Mount Gambier (Andrew's childhood town) to start a family, a wine label and build their winery. They welcomed both their daughter Frankie and their first vintage in 2014. They make wines that reflect the eccentricities of their personalities, place and terroir with a minimalistic approach. They use old world wine methods, preferring the challenges of hand picking their fruit, open fermenting with indigenous yeast and only adding sulphur when required by the wine. They do not filter or fine their wines and they are all bottled on site in their small winery. Their aim is to produce great tasting unique wines expressing the unique terroir above anything else. They produce what they like to drink.